ELEVATING
BOURBON in the
BOURBON CAPITAL

It began with the hopes of helping Bardstown truly live our "Bourbon Capital of the World®" moniker and elevate our town along the way.
Since its inception in 2017, the organization has worked tirelessly to build additional bourbon experiences and events, improve and add to the visual presence of bourbon around town, and to build upon the legacies and pervasive culture of bourbon here in Bardstown.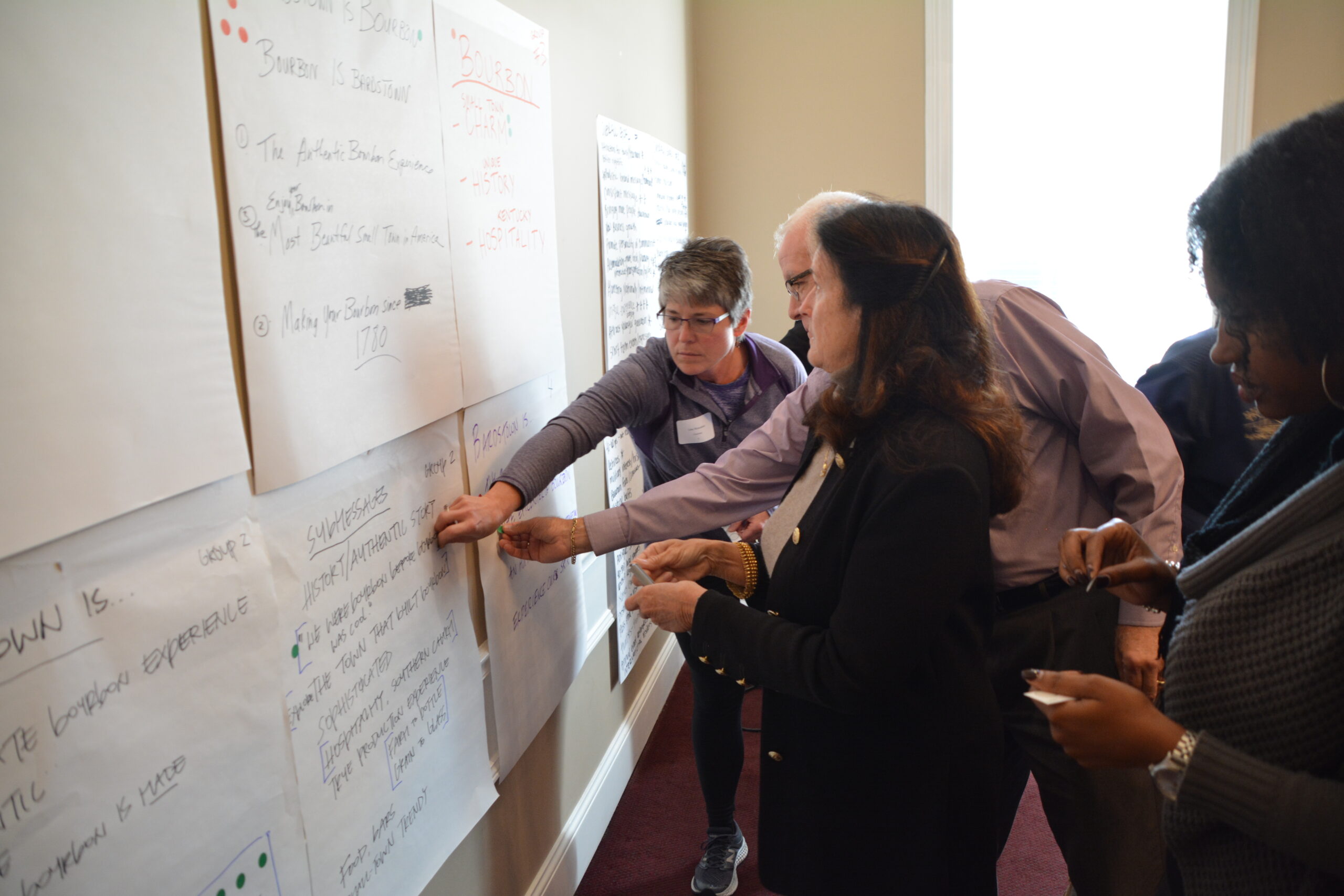 Inception
March 2016
A meeting was called by Bill Samuels, Jr. of Maker's Mark, along with Kevin Smith of Beam Suntory and David Mandell, formerly of Bardstown Bourbon Co. Bardstown Mayor Dick Heaton, Alice Heaton, and Kim Huston, President of the Nelson Co. Economic Development Agency, were in attendance. The meeting was to discuss Bardstown's lack of aggressiveness in defending our title as the "Bourbon Capital of the World."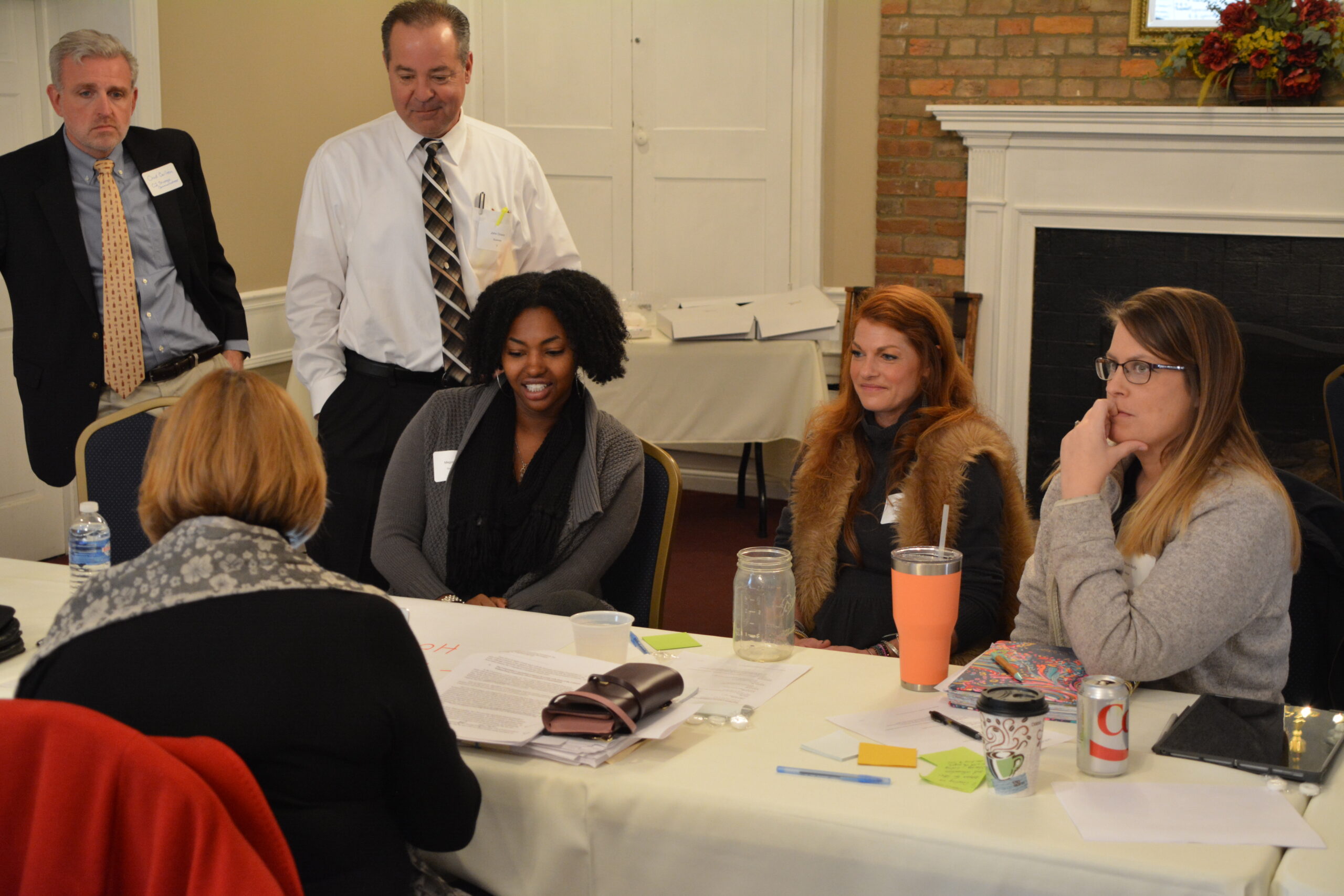 Bourbon Task Force
A Bourbon Task Force was created to examine the issue. This Bourbon Task Force facilitated a two-day community study whereby local leaders and businesspeople offered thoughts on Bardstown's bourbon industry and ways by which we could further embrace bourbon.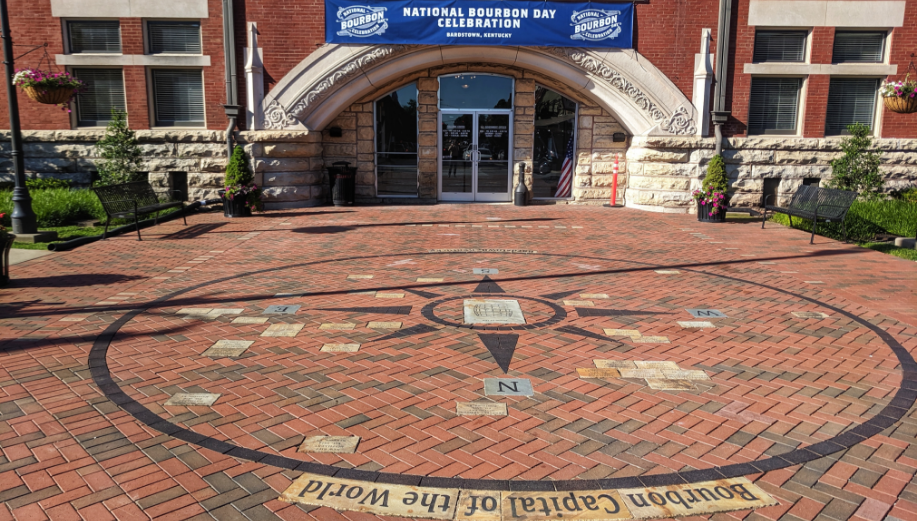 Bourbon Capital Compass
In an initial effort to create additional bourbon-focused branding, the Bourbon Capital Compass was designed, funded, and built on the brick in front of the historic courthouse in the center of town. The Bourbon Capital Compass serves to showcase Bardstown in the center of the bourbon world here in Kentucky, but also showcase our wonderful distilleries across the entire state. We maintain this and add more distillery stones annually.
501c3 Nonprofit Certification
The Bourbon Task Force gained official federal approval to become a certified 501c3 nonprofit organization. This new organization was deemed the Bourbon Capital Community Alliance.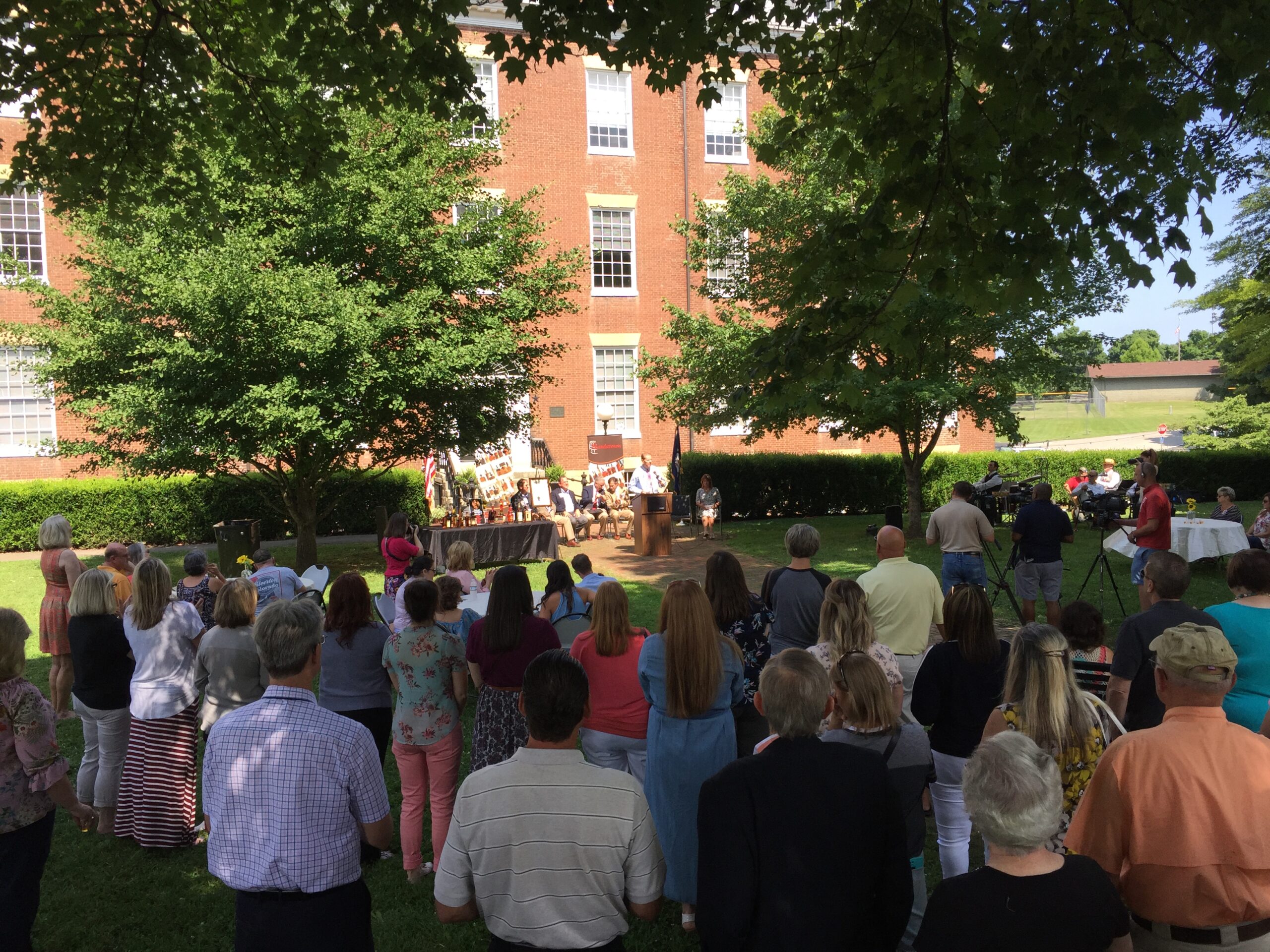 National Bourbon Day
Our first annual National Bourbon Day Celebration was founded and held on the lawn of historic Spalding Hall. This first effort was attended by local community leaders and members of the distilling industry. While it was a small start, it set the stage for rapidly expanding celebrations in subsequent years.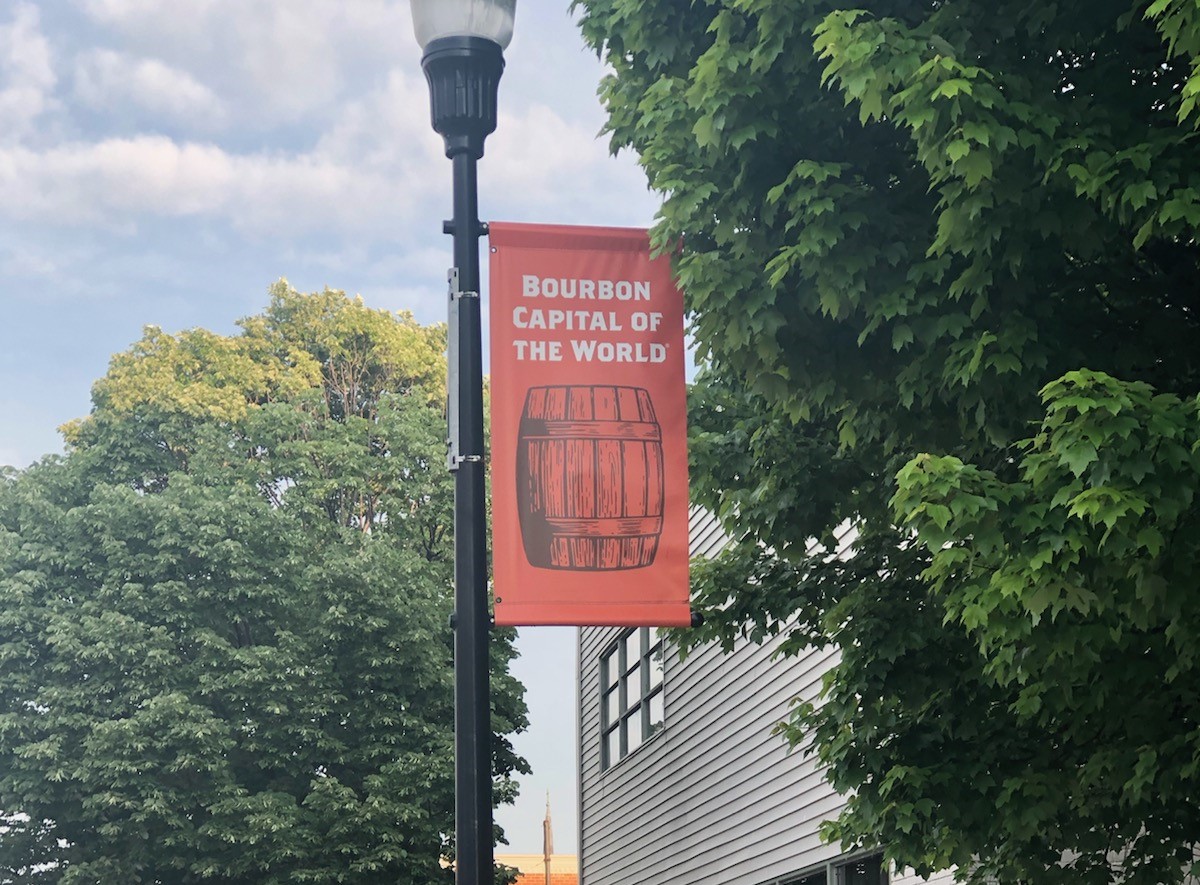 Pole Banners
In another effort to build the bourbon-focused visual cues around Bardstown, the Bourbon Capital Alliance designed, produced, and placed 30+ colorful pole banners throughout downtown illustrating our "Bourbon Capital of the World" moniker.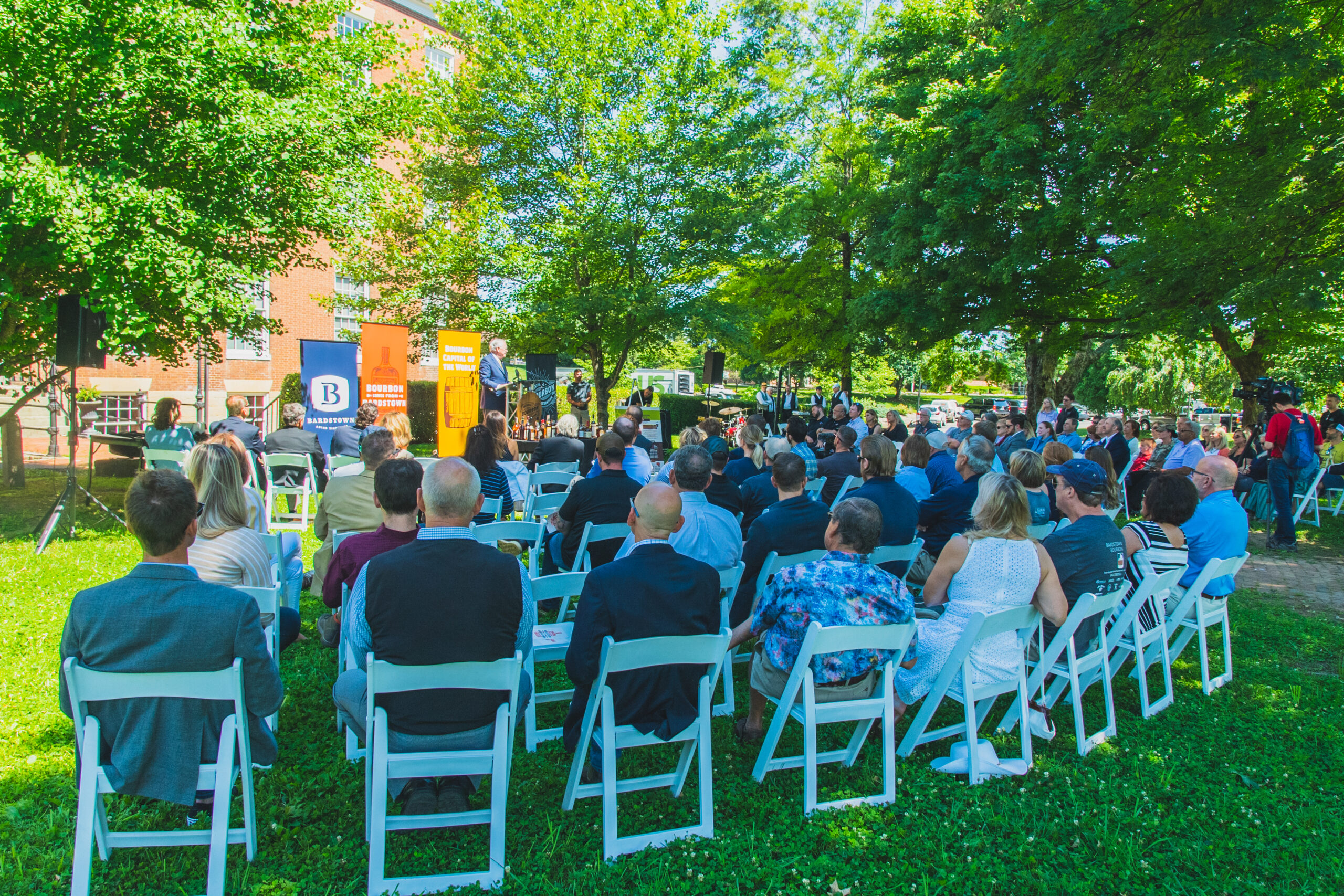 Second Annual National Bourbon Day
The Bourbon Capital Alliance organized and marketed the second annual National Bourbon Day Celebration in June, 2019. This three day series of events incorporated a new offering, the Bourbon City Mile. Also held that weekend were the Bardstown Bourbon Mixer, Bourbon Capital Street Concert, and distillery specials.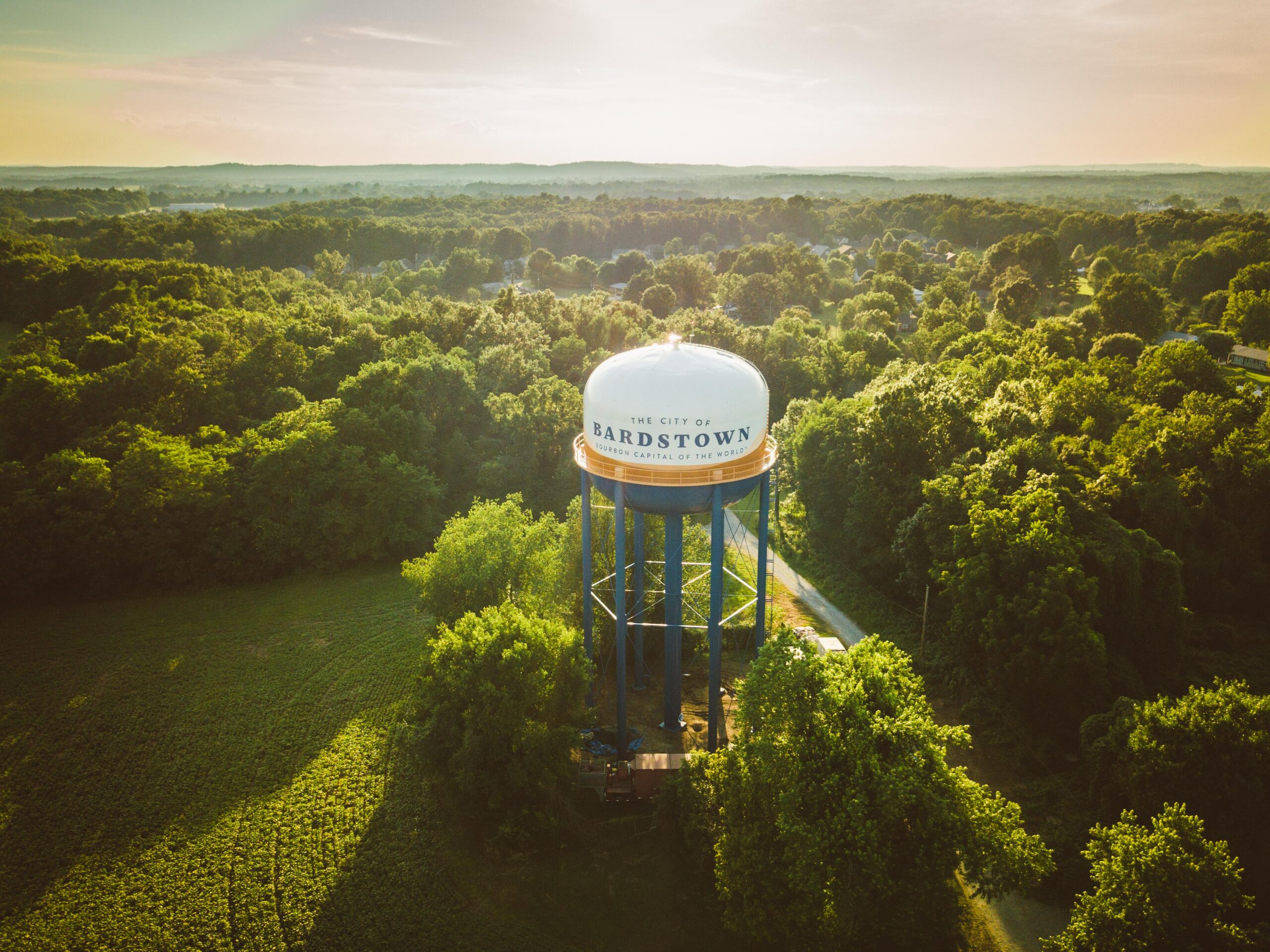 Bourbon Capital Water Towers
The Bourbon Capital Alliance commissioned a graphic design architect to produce "Bourbon Capital of the World" branded designs for City water towers. These designs were presented to Bardstown City Council for approval and several water towers have been painted. These make a huge visual impact to visitors driving into Bardstown.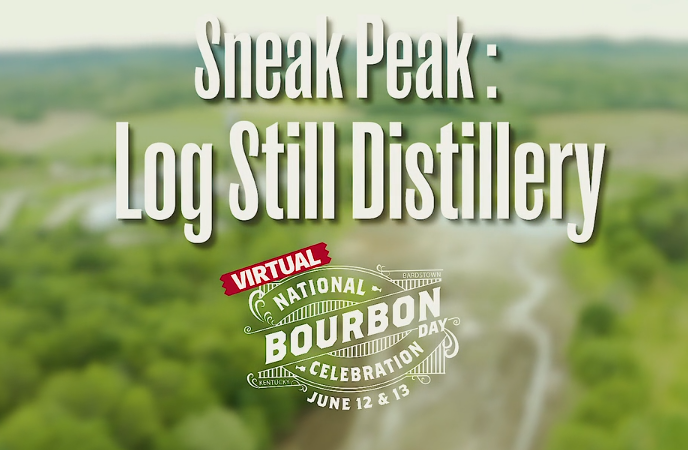 Virtual National Bourbon Day
Due to COVID-19, the third annual National Bourbon Day Celebration went virtual. Multiple unique segments with local distilleries were produced, edited, and shown via YouTube and Facebook to a nationwide audience of bourbon consumers. It was important that we continued building our National Bourbon Day presence, even in spite of a global pandemic.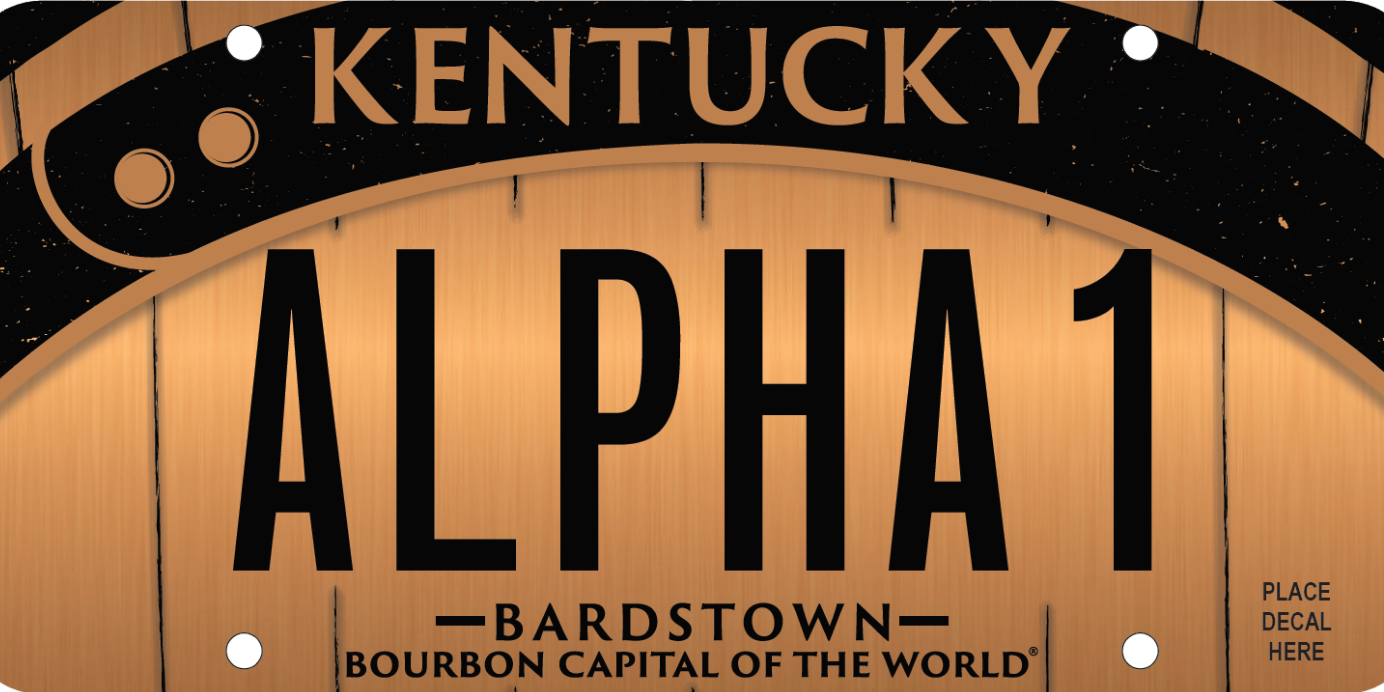 Bardstown Special License Plate
In a first for any town/city in Kentucky, the Bourbon Capital Alliance designed, applied for, and was granted approval to produce a special Kentucky license plate paying homage to our unrivaled distilling history and heritage. Using the annual plate revenues, a scholarship program to the James B. Beam Distilling Institute at the University of Kentucky will be established. The special license plate will begin production in 2023.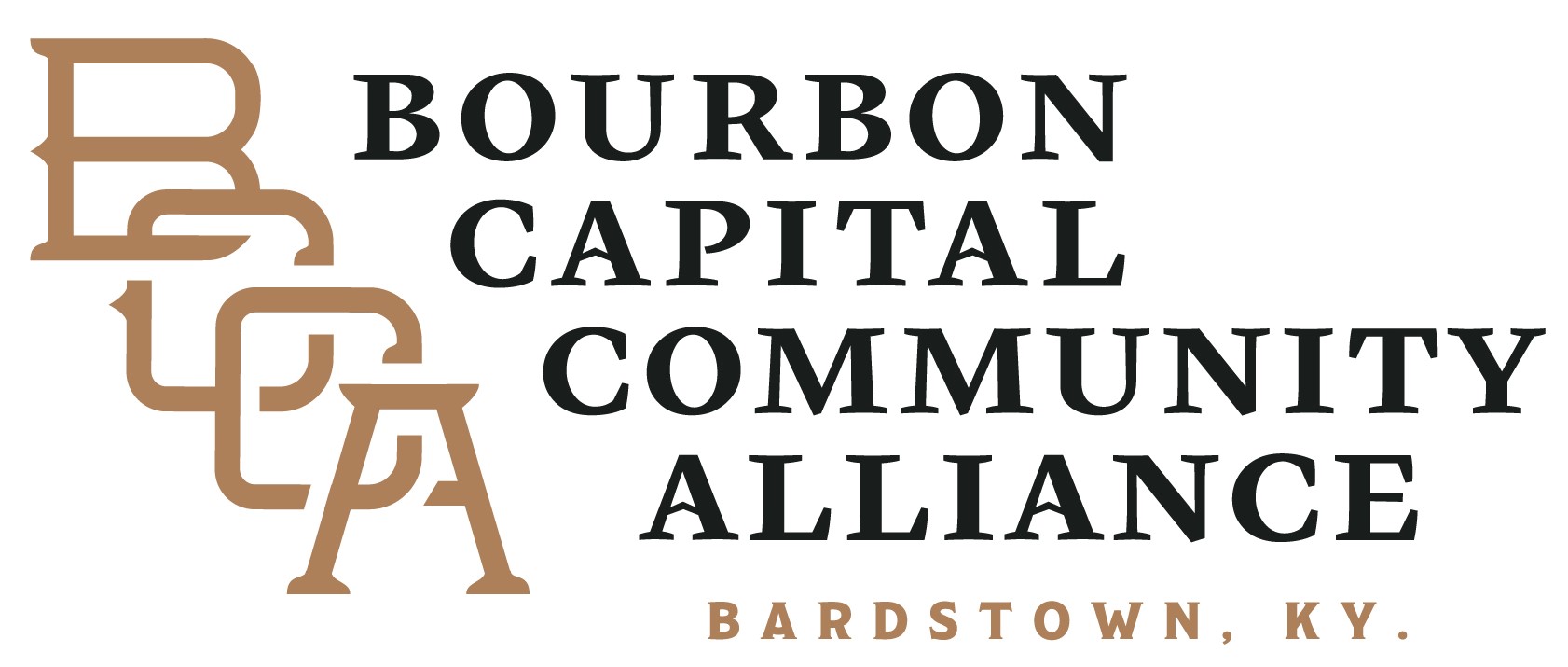 Bourbon Capital Alliance Goes Full Time
From 2017 to July 12, 2021, the Bourbon Capital Community Alliance was a part-time organization. Due to the explosion of the bourbon industry, a plan was hatched in spring of 2021 to transition the Bourbon Capital Alliance to a full-time organization with a dedicated Executive Director. Eight local distilleries saw the need for this transition and signed on to be members of the new look organization. These local distilleries provided increased funding so that a full-time position could be made possible. A new logo was unveiled to commemorate the new vision for the organization.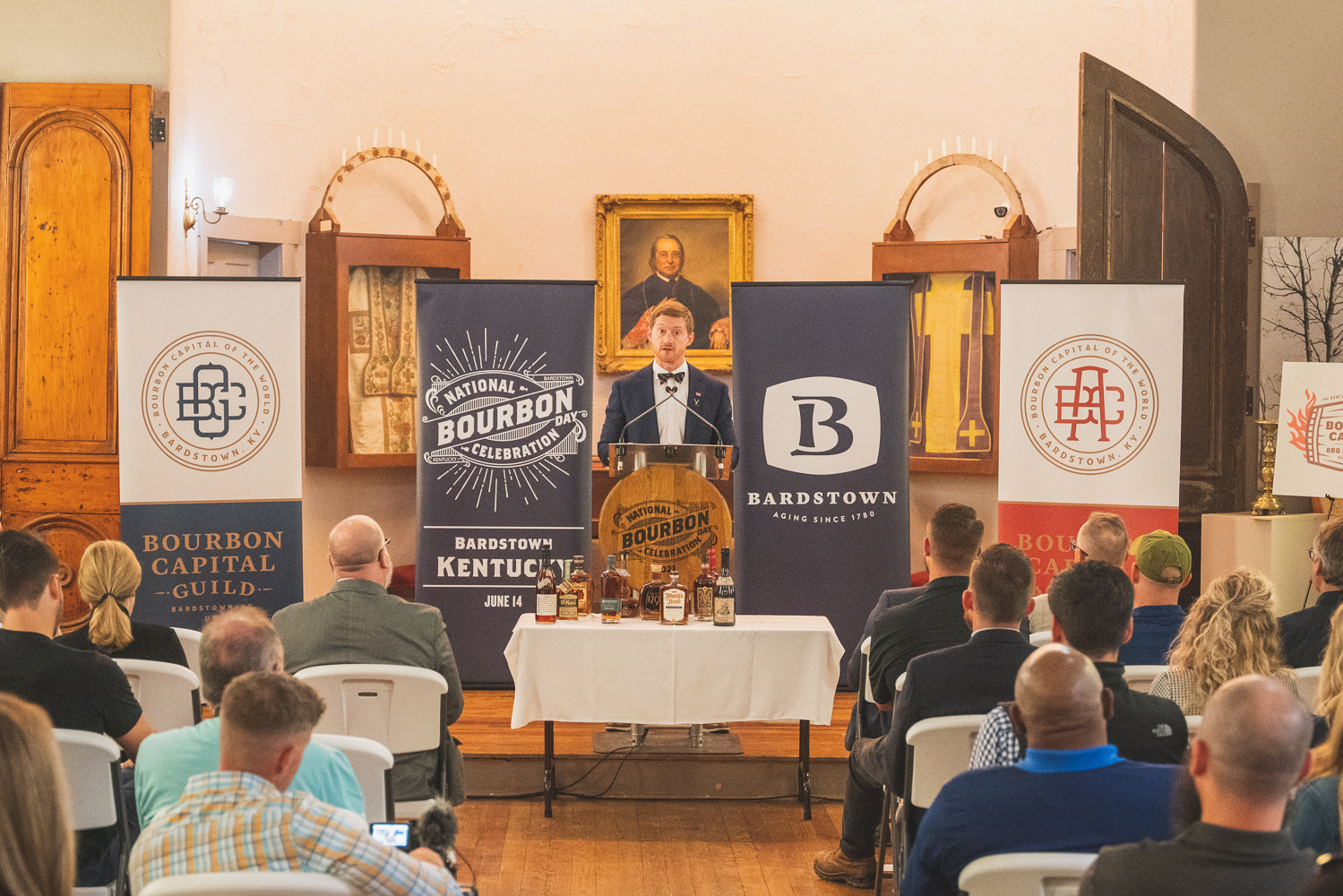 Fourth Annual National Bourbon Day Celebration
The fourth annual National Bourbon Day Celebration was held throughout Nelson County. Building on the success of the previous three years, this National Bourbon Day Celebration was the biggest and best yet. Incorporating distillery events and special gifts, ancillary events, extended shopping hours downtown and much more, Bardstown continued building our claim as the authentic host of National Bourbon Day each year.
At our opening celebration, the Bourbon Capital Alliance unveiled the plans for the Bourbon Capital Guild and Bourbon Capital Academy to the world.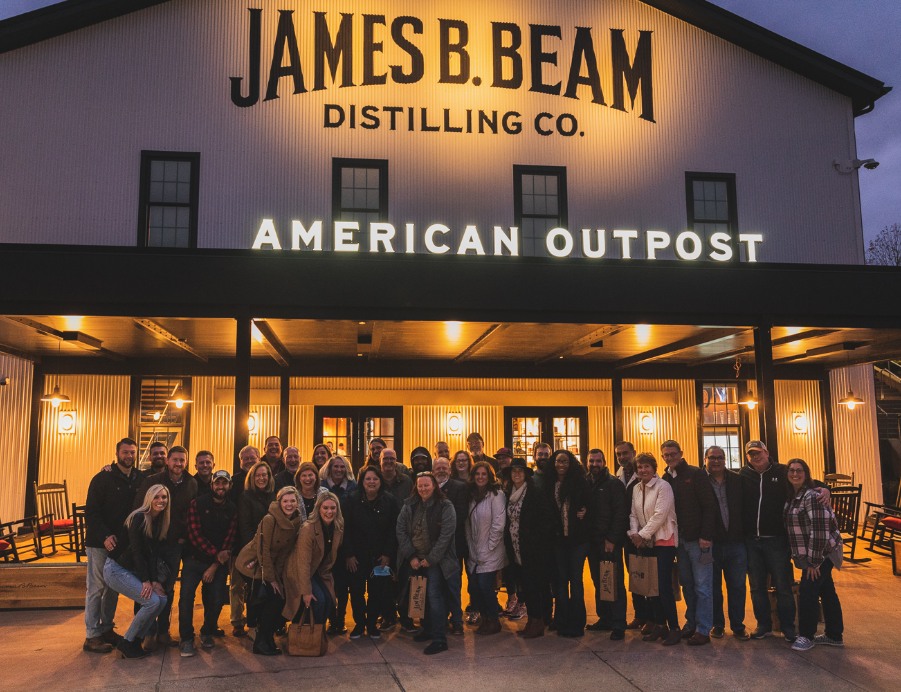 Bourbon Capital Guild
The Bourbon Capital Guild, Bardstown's one and only premium bourbon society, was founded. Built on a foundation of premium experiences at our member distilleries, bourbon education, and unique access, this bourbon society strives to create brand ambassadors for our nine member distilleries. Created with 100 Founding Members in September of 2021, the Bourbon Capital Guild lists local political luminaries, bourbon industry reps, and Master Distillers among its prestigious membership.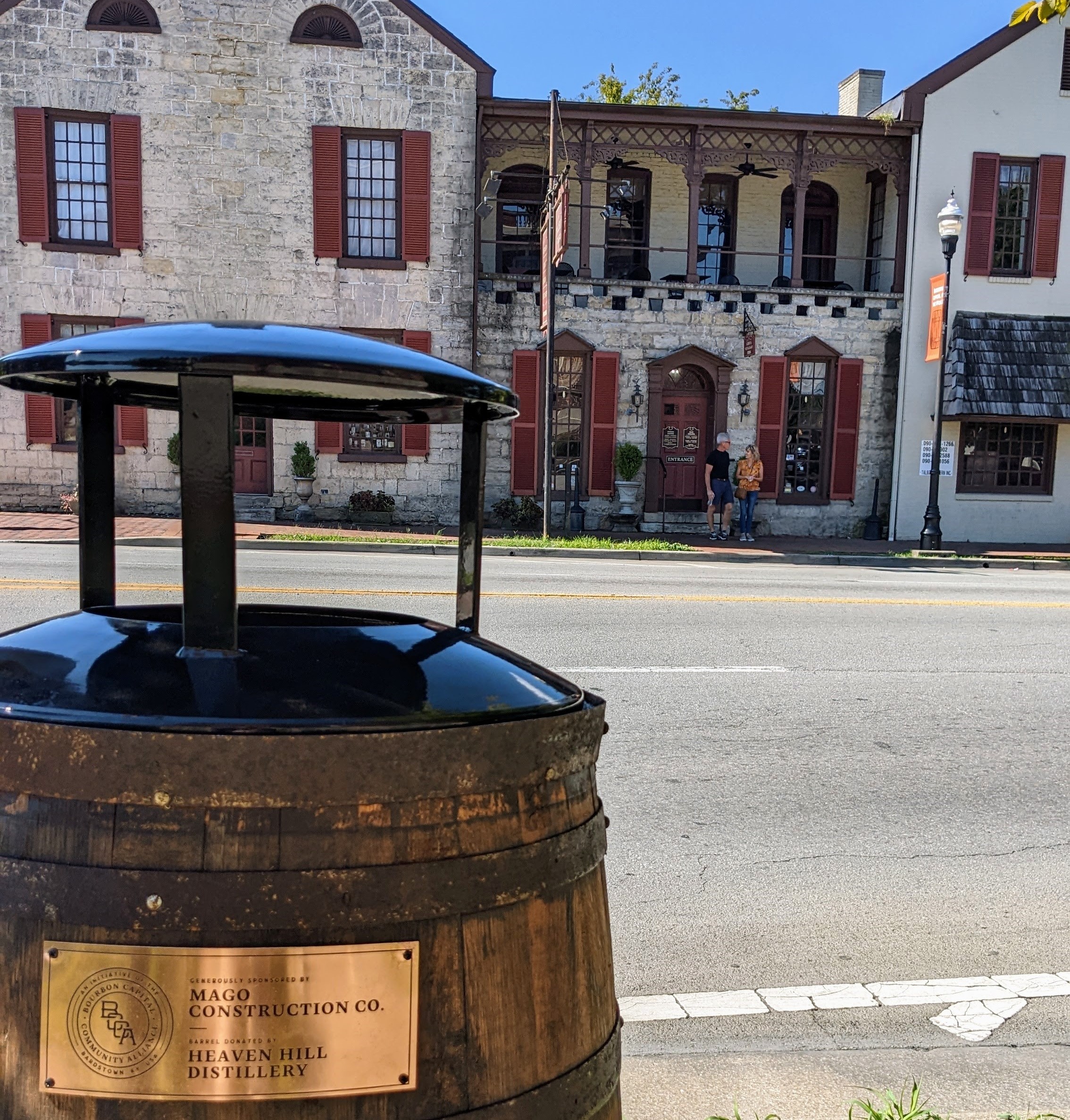 Bourbon Barrel Receptacles
Continuing to build Bardstown's bourbon-focused visual cues, bourbon barrel receptacles were sponsored, designed, built, and placed throughout downtown. These bourbon barrel receptacles provide additional visual cues that one is in the Bourbon Capital of the World, but also serve a functional purpose by expanding our receptacle presence throughout downtown.

Maker's Mark Joins the Bourbon Capital Alliance
Famed Maker's Mark Distillery in Loretto, KY, joins the Bourbon Capital Alliance as our ninth partner distillery.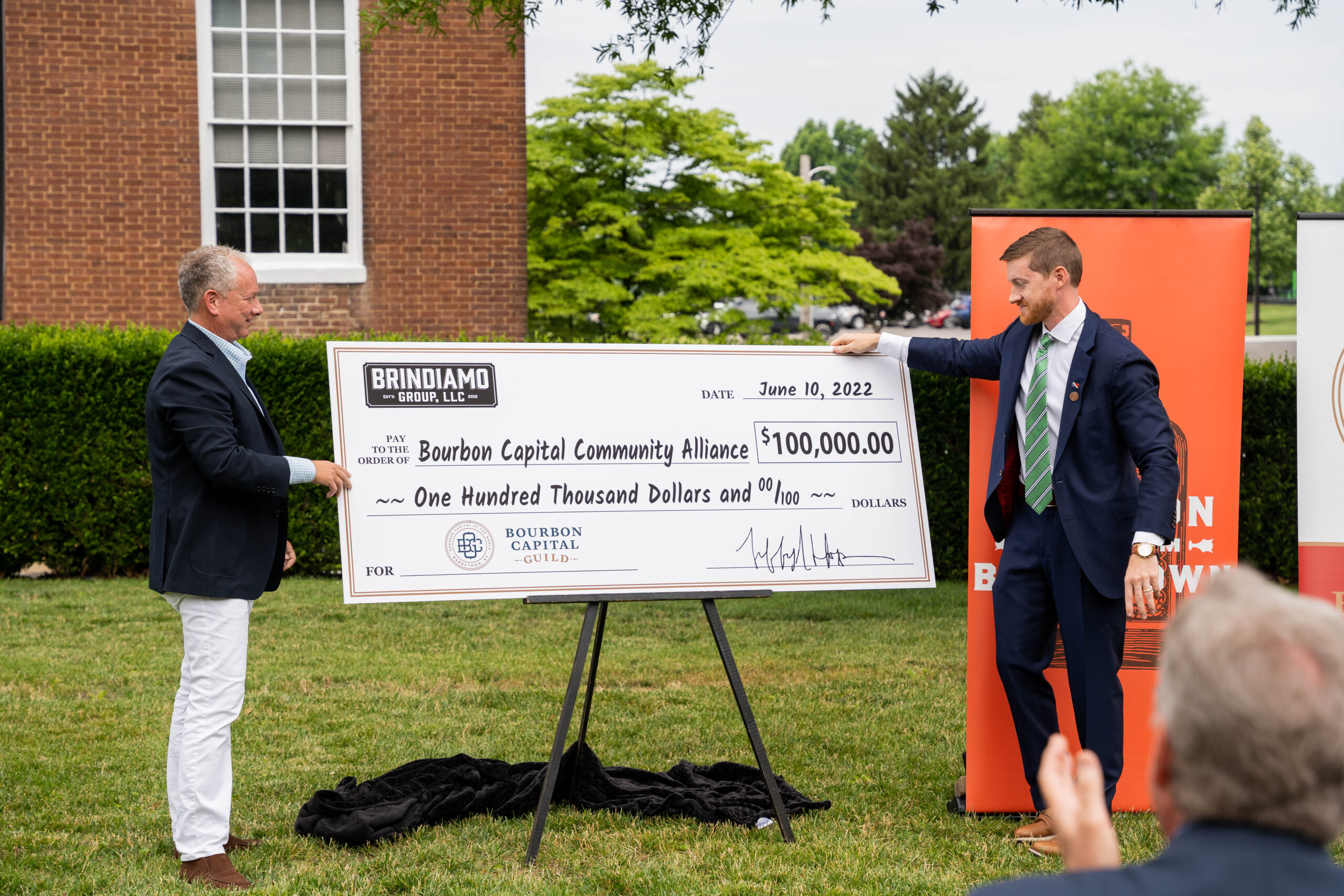 Fifth Annual National Bourbon Day Celebration
Bardstown and Nelson County played host to the fifth annual National Bourbon Day Celebration, the most comprehensive yet. Kentucky Governor Andy Beshear spoke at the opening ceremony. Also of note, the Bourbon Capital Alliance announced a $150,000 sponsorship from Jeff Hopmayer and the Brindiamo Group. This generous donation is earmarked for the custom build of a dedicated space for the Bourbon Capital Guild and Bourbon Capital Academy.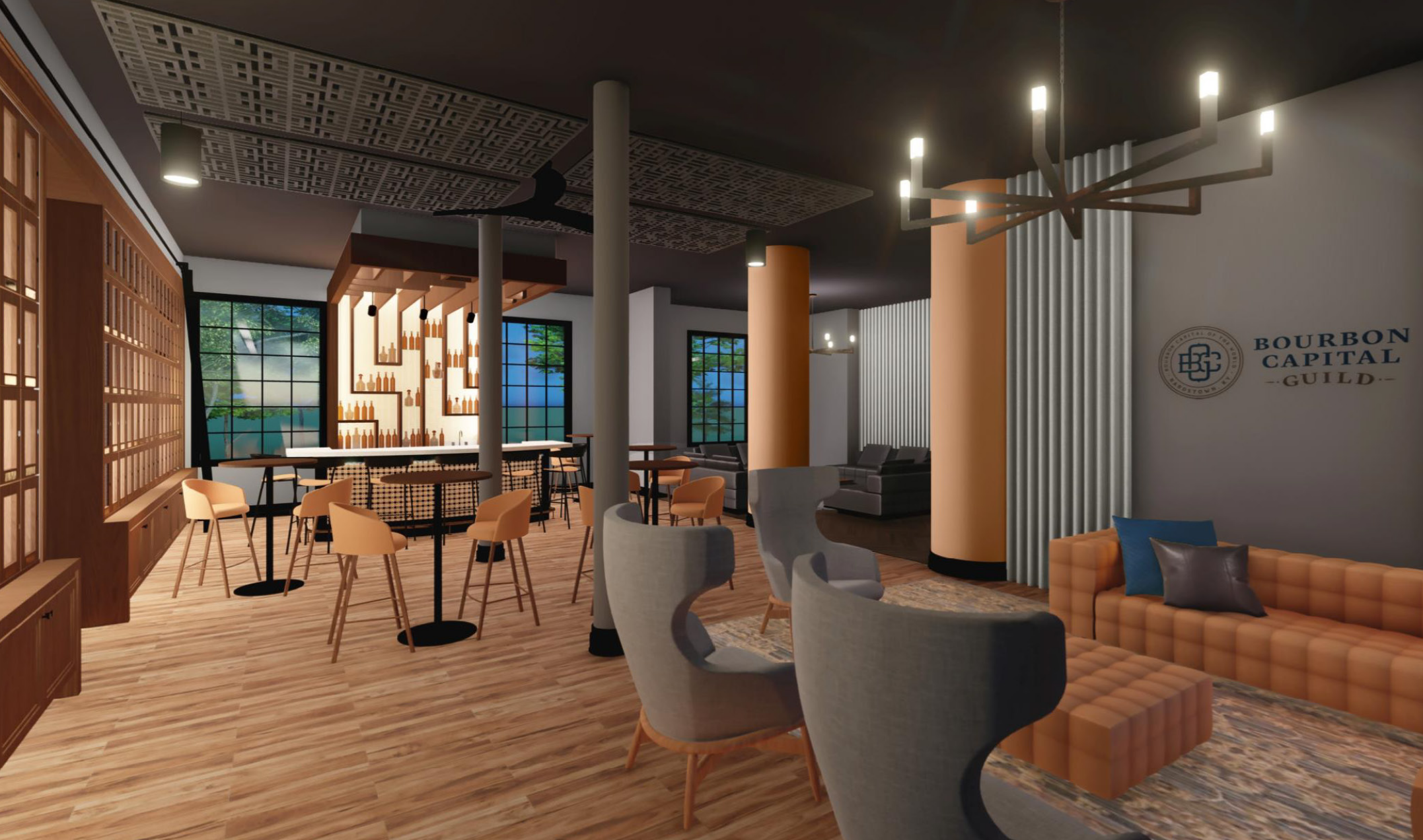 Brindiamo Penthouse Location Announced & Work Begins
In early 2023, the Bourbon Capital Alliance announced it had reached an agreement with the Kentucky Bourbon Festival and Spalding Hall for the Brindiamo Penthouse to be located on the third floor. Work began immediately after an agreement was struck and the Brindiamo Penthouse should open to the public in the summer of 2023.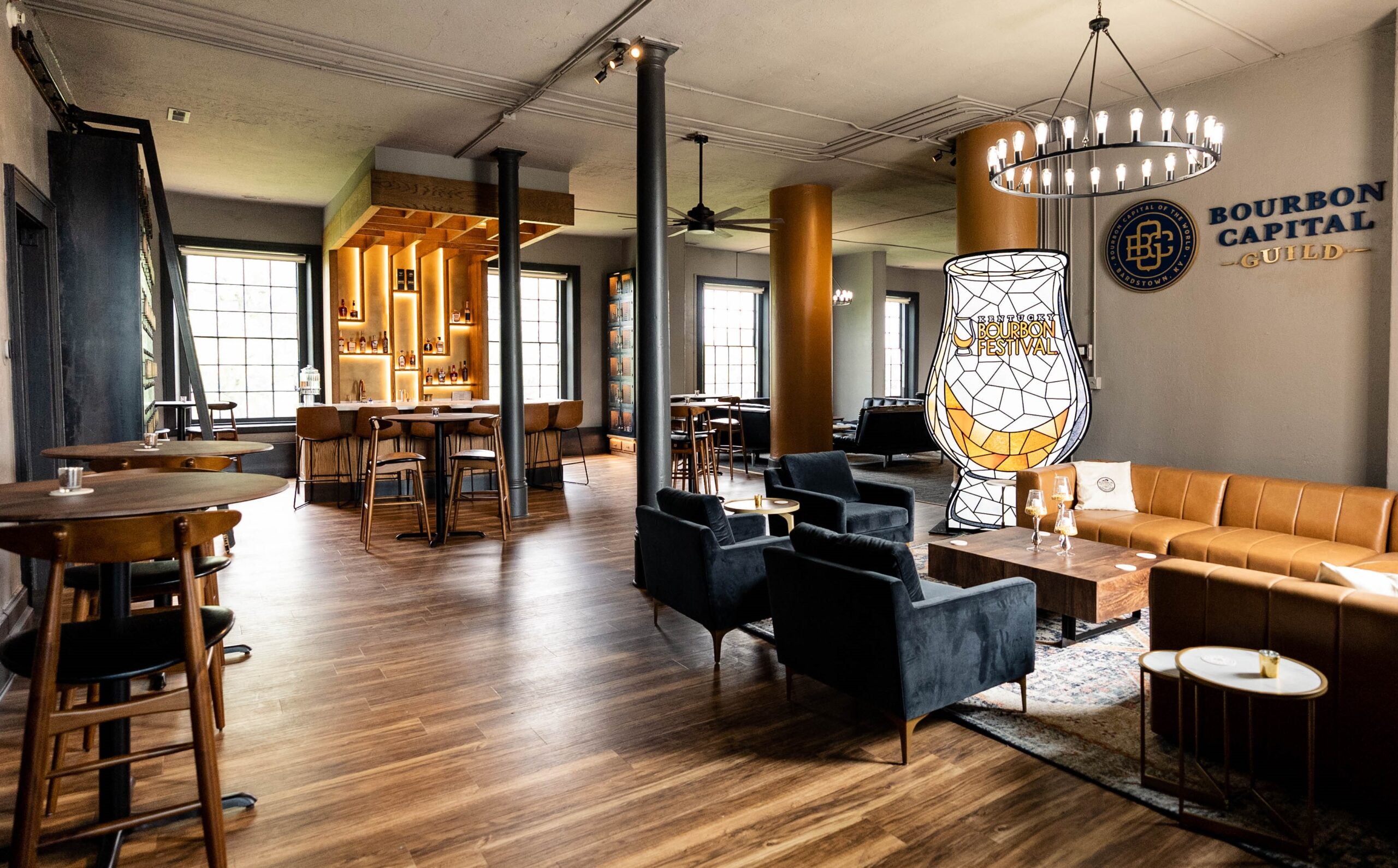 Brindiamo Penthouse Grand Opening
On June 17, 2023, just a few days over a year since it was announced, the Brindiamo Penthouse at historic Spalding Hall hosted its grand opening. The Brindiamo Group, distillery representatives, and bourbon media were there to commemorate the opening. This space will remain home to the Kentucky Bourbon Festival but is also now home to the Bourbon Capital Guild and Bourbon Capital Academy.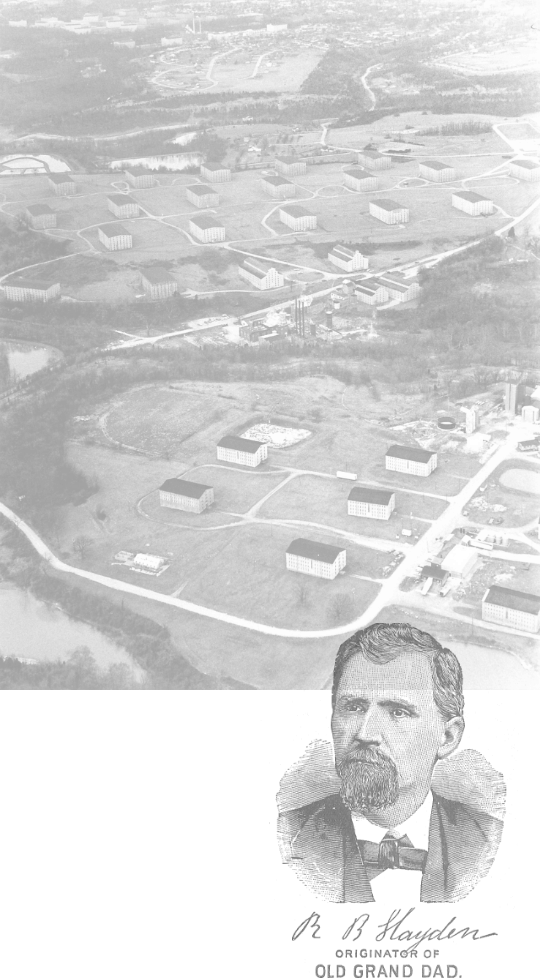 As the Bourbon Capital of the World®, our history is steeped in tradition; from the pioneers that founded it, to the distillers who helped make a name for it, to the families that helped preserve it. We've all grown up with bourbon as part of life. It's in our veins and in our hearts. And the story of bourbon continues to unfold in front of us every single day.
Experience our storied history and more with our Bourbon Capital Academy courses.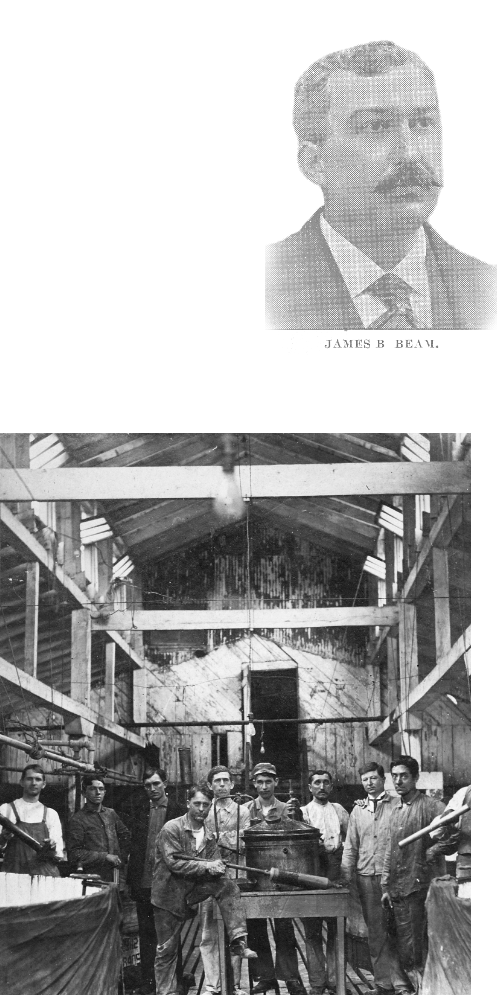 We're working together with our community to build a better bourbon experience.