We're BUILDING UP
BOURBON in BARDSTOWN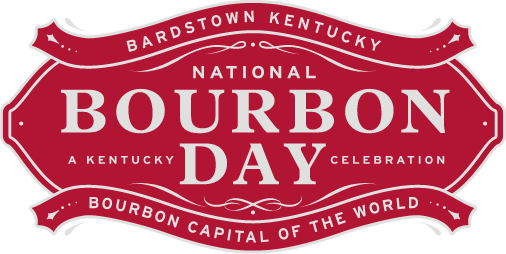 National Bourbon
Day Celebration
In 2018, our National Bourbon Day Ceremony consisted of a small ceremony on the lawn of Spalding Hall. In 2022, our fifth annual National Bourbon Day Celebration grew to include four days of unique events, distillery specials, and an opening ceremony and cocktail hour attended by 100+ influential bourbon industry members.
The Bourbon Capital Alliance is excited to unveil an entirely new vision for our sixth annual National Bourbon Day Celebration in June, 2023. Stay tuned!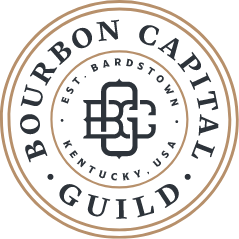 Bourbon Capital Guild
Founded in 2021, the Bourbon Capital Guild is Bardstown's first and only premium bourbon society.
With 150 members, the Guild is building an educated, influential group of bourbon ambassadors for the Bourbon Capital of the World. Goal: To educate and build brand ambassadors for bourbon in Bardstown and our nine Bourbon Capital Alliance partner distilleries.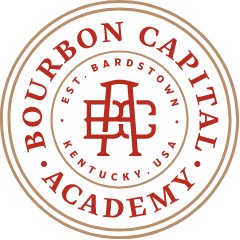 Bourbon Capital Academy
Launching in 2023, the Bourbon Capital Academy is an interactive, Bardstown-centric bourbon education course hosted at the Brindiamo Penthouse at Spalding Hall.
This 101 level course includes a proprietary and custom Bardstown-centric curriculum, experiential components, and a premium bourbon tasting featuring product from several of our partner distilleries. After you've attended our 101 level course, the doors open to continuing education experiences at many of our partner distilleries.
Goal: To offer a unique bourbon experience to our valued guests… one that teaches them not only distilling but specifically Bardstown's role in the evolution of bourbon. An additional goal is to adapt this course for use in educating Bardstown and Nelson County's local hospitality workforce, greatly enhancing the overall culture of bourbon for our residents and guests.
Bardstown Special License Plate
Approved in 2020 with production beginning in 2023, the Bardstown special license plate is a callout to the unparalleled distilling history and heritage present here in the Bourbon Capital of the World. 80% of plate proceeds will go to the creation of an annual scholarship(s) to the James B. Beam Distilling Institute at the University of Kentucky, while the other 20% is earmarked to boost the KY Distiller's Association existing KDA Scholars program targeted at increasing diversity, equity, and inclusion in the distilling industry.
Bourbon Barrel Receptacles
As part of our ongoing work to build on our moniker of the Bourbon Capital of the World, the Bourbon Capital Alliance has helped bring to life several Bourbon Capital of the World-branded water towers, as well as 50+ pole banners downtown with 'Bourbon Capital of the World' verbiage. In 2022, we worked with our partner Buzick Construction to have 15 used bourbon barrels sponsored, built, and placed throughout downtown, enhancing our bourbon visual cues and downtown functionality.
Goal: To continue to build the bourbon visual cues that Bardstown has lacked in the past.